A technology group that is truly New Zealand
Nobody knows their area better than the people who live and work in it. New Zealand Technology Group's model of supporting and strengthening local business with infrastructure and combined resources means that the long-established knowledge and relationships stay strong, but their service offering to customers is greatly increased. This means that the smaller guys can stay in business, offer their customers everything that the big guys can, and remain competitive and viable. 
Watch this space as the Group grows and expands into other regions of the country, supporting local business and strengthening relationships.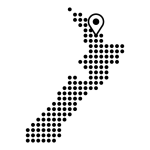 NZTG was first established in Auckland in 1999 to provide back office systems and administrative services.
What sectors do we support?
What Services do we provide?