Investing in every corner of the ICT industry
New Zealand's ICT industry is growing fast and some businesses are flourishing. Others are held back by lack of resources – time, money, skilled people and expert guidance.
The recently released New Zealand Sectors Report on ICT says that information technology is increasingly pervasive across all economic and social activities, and is driving significant and sometimes fundamental change in most sectors of the economy. The report refers to growing 'weightless exports' and talks about 'multi-firm, high impact market development programmes' as a way to accelerate success. It also acknowledges that a lot of innovation occurs in small and start-up New Zealand-owned companies, which are nearly always hampered by lack of investment.
None of this is new to us. We've been actively participating in New Zealand's digital economy for two decades. We understand its strengths and weaknesses, challenges and opportunities. Our role, as a partner and investor for promising ICT companies, is to keep an open mind about where our next interesting phone call will come from. In other words, we're not limited by the sectors described below.
New Zealand's IT services sector includes companies that hire or lease equipment; firms engaged in computer system design and related services; software developers and publishers; data processors and web hosts; web service providers; information storage companies; data backup and recovery; and electronic repair and maintenance firms.
New Zealand Technology Group brands in this sector include:


Telecommunications in New Zealand includes mobile and wired network operators; companies engaged with providing specialised telecommunications applications; resellers purchasing access and network capacity from other carriers; companies that provide internet access services, including web search portals; and firms engaged in wholesaling phones, equipment, cable systems and telephone accessories.
New Zealand Technology Group brands in this sector include: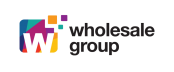 New Zealand is internationally recognised as a leader in the provision of smart IT solutions for healthcare. Companies in this category include software and solution developers and vendors; system consultants; equipment hire and leasing; and medical device developers.
New Zealand Technology Group brands in this sector include:

Mobile device and smarter back office technologies for retailers have transformed shoppers' expectations and experience, store operating models and business performance. Companies that sit in this sector include hardware hire and leasing firms; lifecycle support providers; software developers; CCTV security providers; payment system providers; and voice-of-customer companies.
New Zealand Technology Group brands in this sector include:

New Zealand's hospitality industry is demanding.  To add complexity, their connectivity, communications and I.T. services are often spread across multiple providers.  
New Zealand Technology Group brands bridging this sector include: 

What services do we provide?