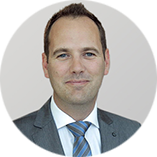 Auckland Regional Manager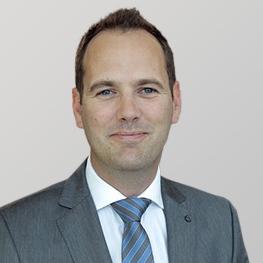 Dwayne Smith - Auckland Regional Manager
Dwayne started earning money from computer sales and training when he was just 13 years old. He wanted a good education and it was the only way he could afford to attend private schools in Masterton. With the young business steadily growing and a successful school career in its final year, Dwayne decided it was time to focus solely on the business. He left school and drove non-stop to Auckland. 
Before long he'd built a nationwide company called Horizon Pacific. It provided IT support and internet services to business customers, including most of New Zealand's real estate companies. To make the most of the ultra-fast broadband roll-out Dwayne created One, a new internet service provider for business. One was the first to connect a business customer to the new fibre network. 
Recognising that talented IT people with their own businesses were often bogged down by back office administration, in 2011 Dwayne created the umbrella organisation New Zealand Technology Group. It provides businesses within the group with proven administrative systems and economies of scale for growth. 
"I like finding talented IT people who are passionate about what they're doing, but can't seem to get their business to that critical mass required for significant growth. We plug them into our admin systems which really work and free them up to focus on what they love doing. It's very rewarding to see their before and afters, and watch them grow," explains Dwayne. 
Dwayne puts a lot of his success down to staying in close contact with customers and not losing sight of what's happening on the street and at the coal face. 
"I'm onsite with customers every day. That way you see opportunities as they're emerging, so you can get the right people in place with the right product at the right price before anyone else," he explains. 
The other skill he brings to business is getting to the root cause of problems and adjusting systems and procedures to put things right. 
"If something's not going right, I believe in working out exactly where the issue lies, then adjusting the way things are done," says Dwayne. "It's vital to communicate the reasons behind the changes with the people involved in order to win their support." 
"I love what I do, I love being busy and I'm genuinely excited about the talent and growth we're unlocking through New Zealand Technology Group."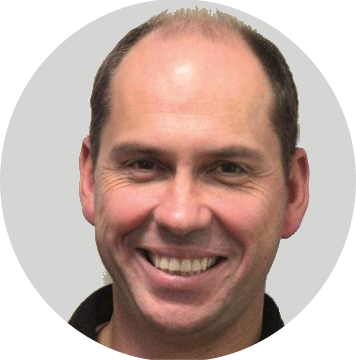 Wray Wilson - General Manager
Wray was appointed General Manager of New Zealand Technology Services in July 2019. In the two years leading up to his appointment he had been the Regional Manager of New Zealand Technology Group Hawkes Bay. Previous to this he had worked in the Need a Nerd Group for 10 years finishing up as the Group Chief Executive where he oversaw the merge of the business into the New Zealand Technology Group. 
With a diverse background encompassing military service, professional associations, franchising, the public sector and private business ownership he brings a wealth of experience in leadership and operational management to the role.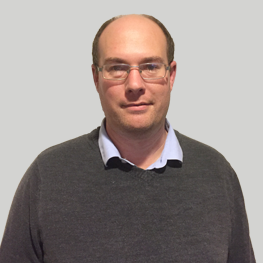 Bill Brown - Chief Technical Officer
Bill Brown joined our group during the merger of Need A Nerd in 2017, from his previous role as Chief Technology Officer. 
Bill has taken up a management role in 2019. He has 15+ years of experience working in the I.T. industry and is certified by a number of vendors, mostly notably Microsoft MCP (MCSA).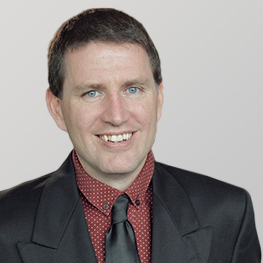 Matthew Gillard - Business Partner
Born and bred on Auckland's North Shore, Matthew left school in the late 1990's and soon found a pre-sales job with a wholesale computer company in Wellington. By continually pushing himself into unknown territory and skillfully filtering the mountains of information shared on IT forums, Matthew quickly developed a reputation for providing cost-effective IT solutions and innovative improvements to existing systems.
"The secret with IT is knowing where to look and what to look for, rather than thinking you always have to know the answer to something," explains Matthew. "It's about being able to scan forums quickly, sift out the rubbish and discover existing solutions, then innovate to find even better ways to do something."
Using this approach Matthew built his own successful business, Swift Technology Group. For many years he provided complete IT support for Horizon Radiology, which included setting them up with a  wireless network around Auckland. Matthew also created Central Pacs, so specialists, GPs and health insurers can easily share patients' medical images online.
Matthew joined New Zealand Technology Group in 2013.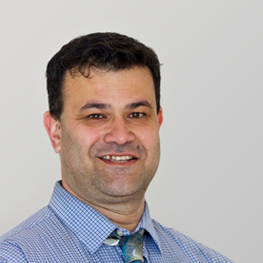 Wiremu Paipa - Infrastructure Engineer
Being brought up in a small town with an entrepreneurial mind has taught Wiremu to be both self-sufficient and resourceful. Wiremu started his first business at 15 with a roll of window tint under his arm. What began as a car window tinting business in his dad's garage blossomed into one of the country's most reputable car audio and security businesses.
One of Wiremu's greatest attributes is his ability to just do things better. Not satisfied with what was locally available to him for web and hosting services, he instead built his own. Now Web Connect boasts a state-of-the-art data centre that hosts thousands of websites from around the country, Australia and even the US, with plenty of room for more. They also host virtual servers meaning clients will never lose critical data even if their servers are damaged, stolen or fail.
Joining forces with New Zealand Technology Group brings together great minds and expertise, and helps to broaden Web Connect and the Group's offerings both regionally and nationwide.
When he's not fielding constant phone calls and emails, Wiremu does what he likes best; hanging out with friends and playing music – loud!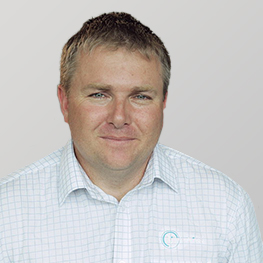 Terry Joines - General Manager
Before starting up TJ Electrical three years ago with his wife Helen, Terry's navy background as a fitter electrical accounts for 16 years of his working life.
The discipline of being a fitter electricial in the strict navy environment has transferred to an almost unheard of service level for this kind of trade. TJ Electrical believes in laying every cable perfectly and leaving premises cleaner than when they arrived. Their operating philosophy is based on honesty; they'll never over specify a job just because that's what clients thinks is required. To boot, Terry is a really nice guy.
A Level 4 registered electrician, Terry's driven by "making not breaking", loves fixing things and building personal relationships with his clients. In fact, he turned up one day at New Zealand Technology Group to change a light switch and just never left. Two years and one office fitout later, he's part of the group providing essential cabling and electrical services to the group.
Terry is a family man, with two young children. When he gets the chance he's diving or fishing, or driving a golf ball down the green. As a business owner, Terry sponsors and donates to a fundraising project run by Nomads Golf Club, which donates to charitable organisations throughout New Zealand.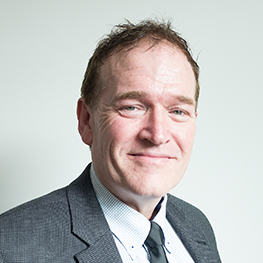 Michael McCaughan - Business Partner
Michael started his own IT business, MM Computing, in 1999. He trained for a year as a technician and completed a series of Microsoft certifications. His contracts included Carter Holt Harvey for a period of time, when they had around 900 applications across 18,000 users, and a range of smaller companies. In 2005 Horizon Pacific approached Michael with the offer of a job, but wanting to remain self-employed, he took on a franchise for Horizon Pacific in Rodney instead.
"I've always run my own business, so even back when I was painting it was my own company with sub-contractors. It runs in my family, we all either own a business or we're running one as a senior manager," explains Michael. "My father was a third generation cheese maker and managed the Tui Cheese Factory."
Horizon Pacific Rodney grew well and remained profitable, even during the recession when so many businesses struggled to stay afloat. In 2009 Michael decided to join New Zealand Technology Group, which had grown out of the original Horizon Pacific Group.
Account management is Michael's greatest strength and over the years he has rarely lost a customer. He's always had a social conscience and makes a point of helping others to succeed. Michael is dedicating a lot of his time to KidSafe, an organisation that provides practical support to help parents keep their children safe online.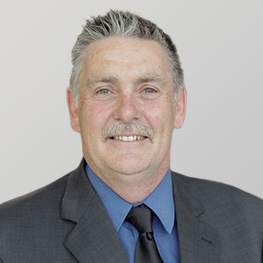 Bill Hines - Business Partner
After leaving the Police, Bill entered the IT world through Local Government. After a stint as IT Manager for the Ashburton District Council, and time on the executive of ALGIM (Association of Local Government Information Managers), he joined a company called Business Computers. Working on a large IT support contract in the medical sector, just as the profession was beginning to embrace computers, opened the door to a successful future and the eventual formation of Bill's company Technologix.

In 2013 Technologix joined the New Zealand Technology Group and has continued to grow ever since. GPs and specialists made up around 80% of the customer base, and MedStar was formed to provide a full IT support service for around 60 medical practices, primarily in Auckland.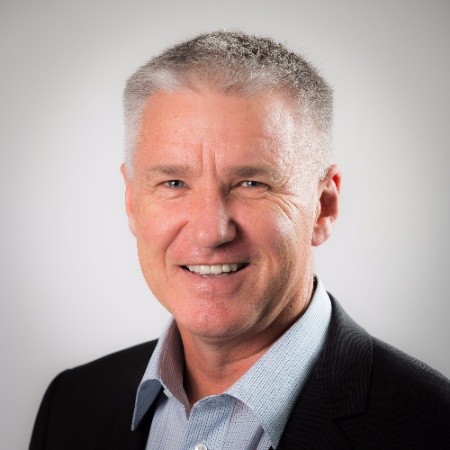 Paul Croft - Business Partner
Paul is an IT services professional with over 25 years' experience in a range of senior roles, including 17 years' working for IBM. He specialize's in working with customers to develop and drive innovative IT and IoT solutions through planning and design leadership.

One of his key strengths is my ability to work proactively and openly with stakeholders, partners and technical experts to develop solutions for a wide range of business problems and initiatives and present solutions in an easy to understand manner. Most importantly, Paul passionate about what he does and the companies that he represents.

Experience in working for large companies, starting and running his own business has provided Paul with a proven background in driving growth, managing operations and leading innovation.

What drives us and why are we re-shaping the ICT industry in New Zealand?

We've been growing steadily since our inception, partnering with IT businesses big and small.

Meet the perceptive people behind New Zealand's biggest technology group.
What sectors do we support?
What services do we provide?